When I first wrote this story it was mainly for fun. A friend of mine who likes to go by the name Adair well in the original story I wrote I switched her name to Amber as for Michelle that was originally my name but at the time of actually putting it out there for people I switched the names thinking it was just better than using our names and to be honest I am glad I did.
In the next upcoming chapter Dane takes a serious role in which Michelle has to help him with it. It will be sort of brutal for the things he makes her do so just a heed of warning. I am hoping to have this chapter come out by the weekend. Till then I hope you enjoy the new story I wrote called Memories Past cause you're in for a shocker on that one when you find out there are actually multiple killers in the story.
I've updated the main layout of the site and added a new theme to the gallery I also put on the sidebar a rss feed of the latest stories I've updated. So you can see there what has been updated in the fan fiction archive. I plan on adding more updates soon.
Finally added a new layout and thanks to Dane-DeHaan.org for the photos. Now that we have a new layout a preview for Chapter 8 has been released for Kidnapped I plan on finishing this one off. So you can go to the fan fic archive and read who's baby Michelle is having.
Calling All Designers! Now's Your Chance to Work With Legendary Director Luc Besson
Source: Yahoo
I've been doing some graphic art work on Project 0471 which is a fan fiction story I wrote and slowly I've been writing and doing artwork on it. If you read it, you'll know Dane is included in it as a scientist. This piece down below is the first one I did on Dane with a slight change to his eyes. Thanks to Dane-DeHaan.org for the image of Dane. Full res can be found in the gallery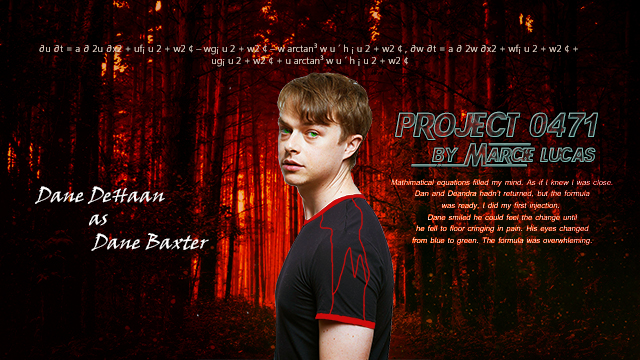 I wrote a new story called Lover's Leap, I had posted the graphic earlier. But I now finally posted the written chapter I worked on. The story is about a Dan taking another man's wife after her husband had an affair with his wife Megan. I needed a character for Irene so who perfect than Anna Wood. I had thought about using Dane as Samuel in the story so you can read it at the Fan Fiction Archive.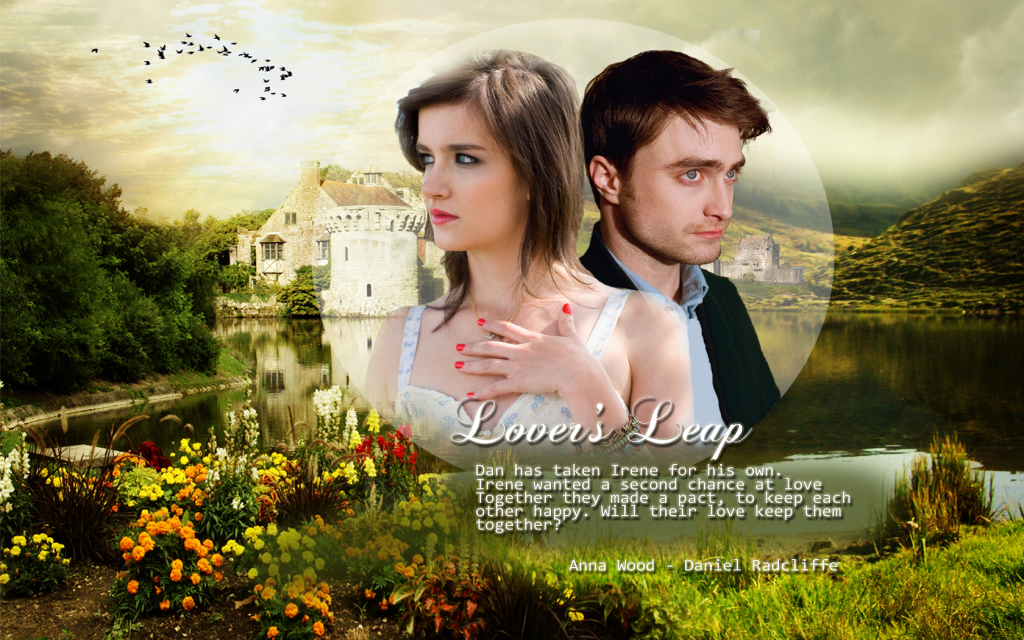 I got this question off our Fan Fiction section that was submitted to me and I'd like to answer it here. The question was: "Hi, just wondering if you happened to see Aubrey Plaza and Dane DeHaan acting out your story "kidnapped" on "At Midnight" on Wednesday and, if so, what you thought of it?"
My reply- "Yes I have seen it and at first viewing it I didn't think anything of it. When the dialog was said I was like wait a minute why does this sound familiar? After viewing it I went back to one of my stories that I had written called, "Kidnapped". And was totally shocked, I was never contacted from the show if they could use my writing. When my stories appeared on Graham Norton I was contacted and I gave them permission to use whatever they wanted to show Daniel. But I had no knowledge of it from this one. I don't know why things I write are being put on television. But I actually liked that they had fun with it. Seeing Dane DeHaan act it out with Aubrey was like a dream come true, because when I write these stories I view them in a movie format. I see the characters in my head and their emotions. I could tell Dane wanted to laugh after the last bit. It put a smile on my face to see that he had the courage to do something crazy that I wrote. He's got one up on Daniel. Seeing my writing out there does not make me angry and it doesn't hurt my feelings because I can laugh at it too."
I added several pictures for you to see in the gallery. I posted some from The Board Of Governors Of The Academy Of Motion Picture Arts And Sciences' Governor Awards, AFI Fest and a few others. Last night I also updated the fan fiction area, I had written some stories that were on my Dan site that featured Dane in it so those have been transferred to the Fan Fiction section.
I started writing this one today, I know I write too much. But I love writing its something I love. So this one is about two young struggling actors, who are new to acting world. They become involved with two girls: Nina and Marcy who they fall instantly in love with. As they all become deeper into their careers they start to lose focus and with time they begin to understand what they can't live without.
New Photoshoot coming soon thanks to Patrick Hoelck. You can see the outtake here via twitter. I also finally put up Chapters 2 and 3 to Chronicle Evolution.
On Movie News: The Movie Jack and Diane have released a clip online, but there's no Dane in it. You can view it here.
From Lawless: Here's the first of two clips released from the movie. You can view the other on youtube this one has a small part with Dane in it.