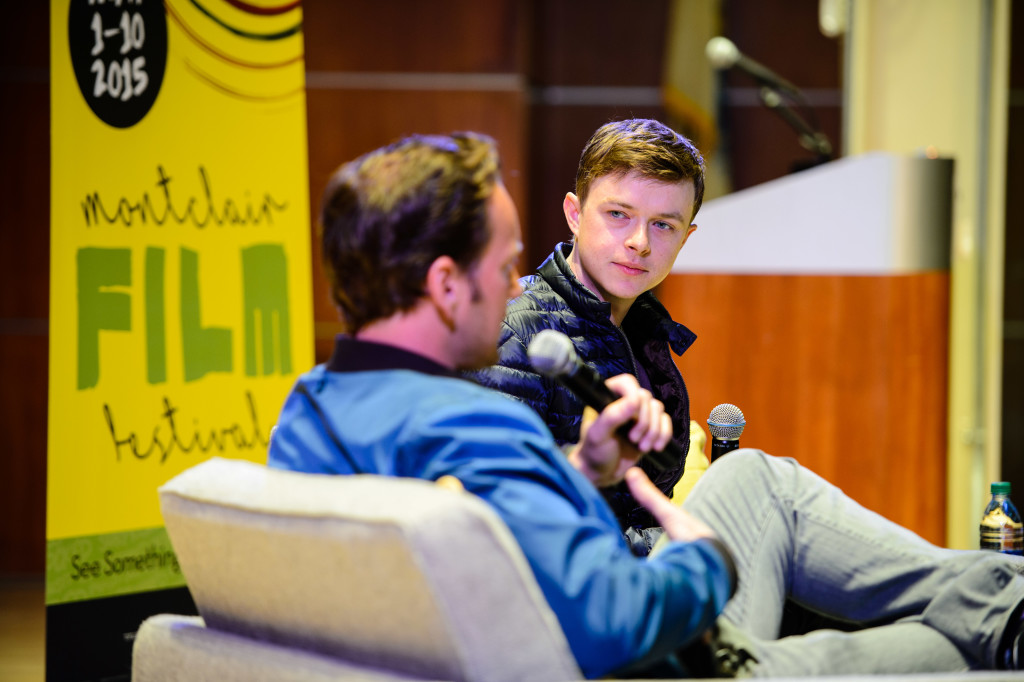 Actors Patrick Wilson and Dane DeHaan regaled an enthusiastic audience of fans during a wide-ranging and enlightening Montclair Film Festival Conversation about the art of acting, their love for indie filmmaking and their new projects.
Like Wilson, DeHaan is a professionally trained theater actor whose career started to take off when he appeared on HBO's In Treatment in 2010. He's perhaps best known for his film roles in Lawless (2012), The Place Beyond the Pines (2012), Kill Your Darlings (2013) and The Amazing Spider-Man 2 (2014). He'll next appear on the silver screen in September in Life, a film by Anton Corbijn in which he portrays James Dean.
In introducing DeHaan, Wilson enthused, "Very few times do you get to watch someone, especially a young actor who starts out and in a few years amasses such an unbelievable resumé and catalog of work….Every time this guy is on the screen, he scores."
Read the interview by clicking on the link below…..